"
I shall pour clean water over you and you will be cleansed; I shall cleanse you of all your filth and of all your foul idols. I shall give you a new heart, and put a new spirit in you; I shall remove the heart of stone from your bodies and give you a heart of flesh instead.
" (Ezekiel 36:25-26)
I knew when I became a Catholic that my continued journey of faith would be a bumpy ride. The events that lead up to my conversion were pretty white-knuckle-rollercoaster-esque on their own and although I deeply longed for the cleansing waters of baptism I had no illusions of it washing away the difficulties of overcoming sin each day. But sometimes it really stings, really hurts, we, or at least I, forget everything I have seen an heard and learned up to this point and allow attachments and sins to creep in and take a hold of bits of me.
Vocation discernment has been a real eye-opener. A friend said to me ages ago when reflecting on his own discernment process that it teaches you a lot about yourself. I can, wholeheartedly, second that. What makes the "bumps" appear along the road is not God trying to make it more interesting viewing, it's not God throwing random events at us to try and teach us a bunch of lessons, quite often it's not even the devil (although he does like to stick his foot out to trip us up) but is, in fact, our own stubbornness, our own unwillingness to be told we're wrong or that we need to re-learn something, our own mad notion that we can discern the will of God without really listening to him. Some of us make these rods for our own backs larger and more painful than others. When I'm struggling I can't help but think of St. Augustine and his battles with his attachment to the world and to sin and his relationship with God. What I have found recently (last night in fact) is that, try as I might, I can't seem to sever my need to cling to things, stupid things, to depend on the world and on myself. Despite my best intentions no more room is being made for God in my heart, there's still a lot of my personal clutter in there. The many hours of dedicated prayer have brought no relief from the sharp pangs of temptation and I still can't hear what it is God is trying to tell me. As hard and as seemingly fruitless as it can be, this self-learning and self-abandonment malarkey, it is made all the worth while by the greater knowledge, the greater experience we have of God.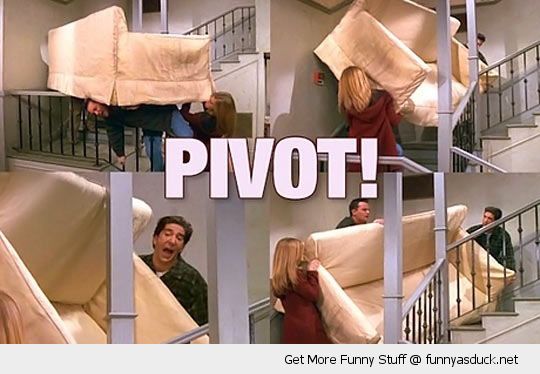 What was made abundantly clear to me yesterday is that I was depending too greatly on my own strength to overcome this or that temptation, on my own ability to avoid x or y sin, I was trying to give God more space within me to work but not by doing some 'spring cleaning' so-to-speak but by simply 'rearranging the furniture.' (Sorry, I do apologise for the silly metaphors but I have a very fertile imagination that turns my experiences into these sorts of childish pictures...sometimes it's helpful, sometimes not so much...) What I was vividly shown was I had to just let go; be open, be available, be faithful, be patient and God would do the rest. Only he can truly stop me being of the world and mould my heart into what it should be, him and no other. It would be a far less traumatic journey were I not so much of a control freak!!
The fact of the matter is that in discernment God doesn't just help us to realise his plan for us, to see which path he wants us to take and help us to do it he, quite literally, breaks our hearts. He shatters them in fact. This isn't done to be cruel or purely for the sake of it but because we, from childhood, fashion our own hearts according to our own wants and desires and hopes and fears. They become so hard that loving, and I mean
truly
loving, can be almost impossible or comes with huge amounts of emotional, psychological and spiritual baggage. We can't do it, we can't open ourselves up properly to God or others until these internal barriers are broken down. They say the best way to take off a plaster is to rip it off, so, I guess, in the same way the best way to be released from attachment to the things of this world so that we can set ourselves in the things of heaven is to do so with the same abruptness. (But God won't do this unless we ask him to, unless we invite him to, he never, ever forces himself upon us.) And my goodness it hurts. But it is totally worth it. What we get from this is so much greater than what we give up.